Setup Thunderbird for VCC's New Webmail
To setup Thunderbird on the Directnic servers, first log into the account using webmail. Go to https://web100.dnchosting.com:2096 and enter your email address as username and the default password that was sent to you on the old server. Change your password once you are logged in.
Now open Thunderbird, select Tools > Account Settings as shown.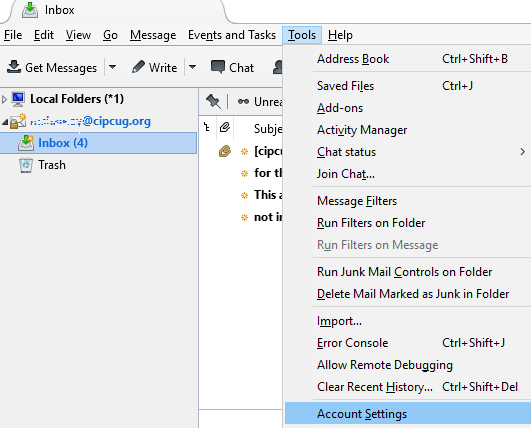 Enter the data as shown below, using your account and password..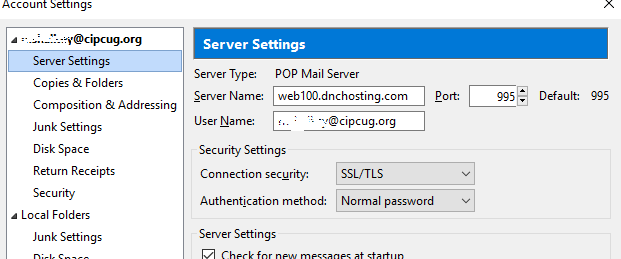 Next, go down to Outgoing Server.

That should do it.
DirectNIC has their own cheat sheets on configureing various platforms for their email: